---
Below are highlights covering 15 years of product strategy, user research, conceptual design, managing teams, traveling around the world… whatever it takes to deliver great experiences for people. While I focus on my role in represented projects, creating complex systems on the Internet and for mobile devices requires collaboration with huge teams. I tip my hat to my colleagues who made these projects successful.
---
Scout by Telenav
As head of User Experience at Telenav, I led the design and development of Scout, Telenav's flagship GPS navigation software on smartphones and in cars. Realization of Scout required a corporate transformation from a business-to-business software vendor to a business-to-consumer design led culture. Scout consistently ranks among the top three navigation apps in the iTunes App Store, Google Play and Windows Marketplace.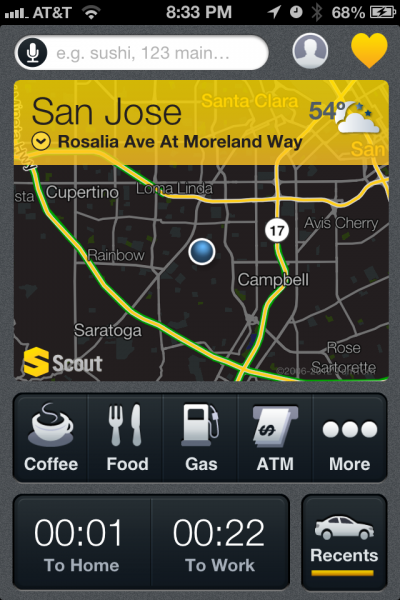 ---
Target.com
Two years in the making, Sapient partnered with Target to move Target.com from Amazon.com to a new, self-standing multi-channel e-commerce platform. In my role as a lead user experience architect, I managed a team of experience designers and business analysts who defined the future state of the site. Easily a once-in-lifetime opportunity, this effort was the largest e-commerce initiative in North America in 2010.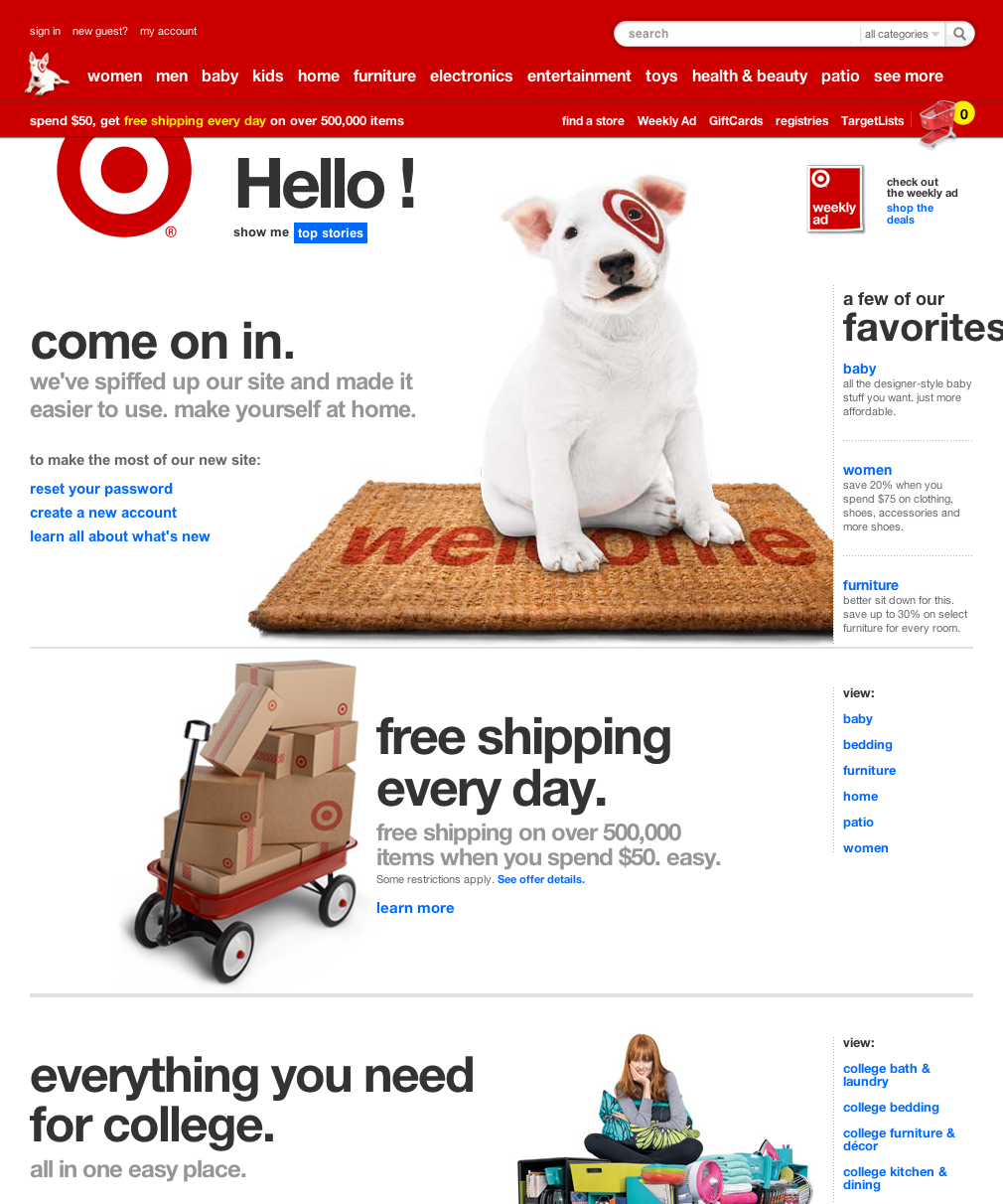 ---
John Deere
As creative lead for JohnDeere.com, I worked with client marketing and technology teams to build a multi-language content management system supporting Deere's marketing teams around the world. Beginning with user research to define a new digital strategy, a complete overhaul brought a new site architecture and visual design language to support telling the story to customers across markets including agriculture, construction, forestry and residential industries.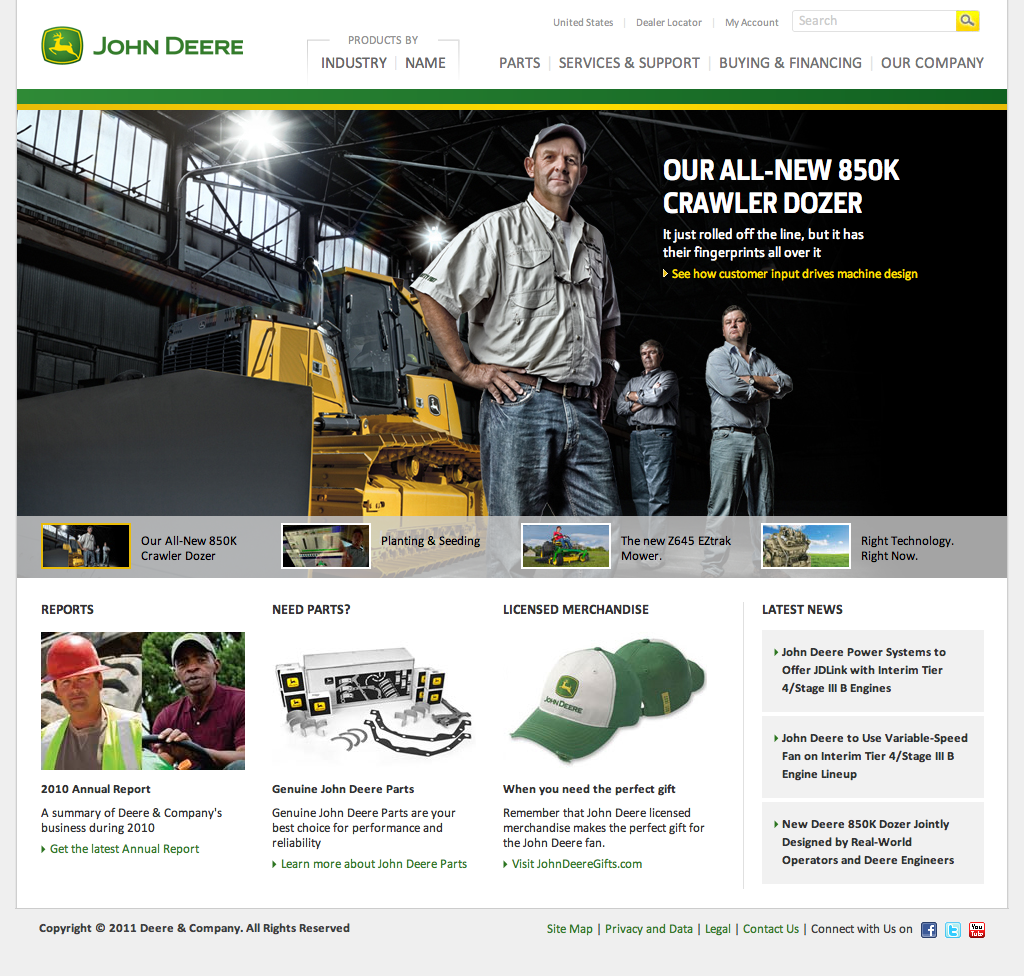 ---
Vodafone 360
In an effort to compete with the original iPhone, Vodafone in 2008 set out to build Vodafone 360, a mobile social networking platform with a custom hardware and software experience. As the right hand to the principal user experience lead, I coordinated the execution of all software design with a team of nearly 100 user experience and visual designers brought together in Germany from all over the world. Additionally, I was the primary liason between Vodafone and Samsung design teams. Vodafone 360 initially launched in most European markets.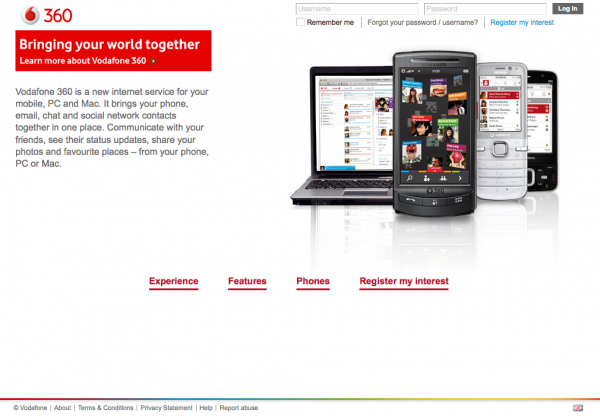 ---
Disney
While initially a smaller project, the Disney Vacation Guide set the baseline for a complete redesign of Disneyworld.com in 2007. With only three days to prepare, I set the direction of the essential tool for Disney to attract and retain new potential visitors to their theme parks. This project won a Bronze Addy award in 2008.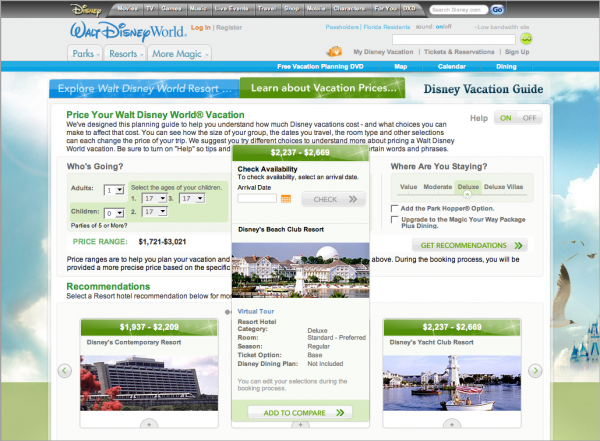 ---
Sprint
From designing industry-defining data services to managing Sprint.com, I had the opportunity to touch just about every part of the business during my six years with Sprint. I even led the launch of the first Sprint Nextel site upon merger approval by the US Department of Justice. Here are two of my favorite projects:
Sprint Picture Mail – the first picture messaging service in the United States after introduction in Japan.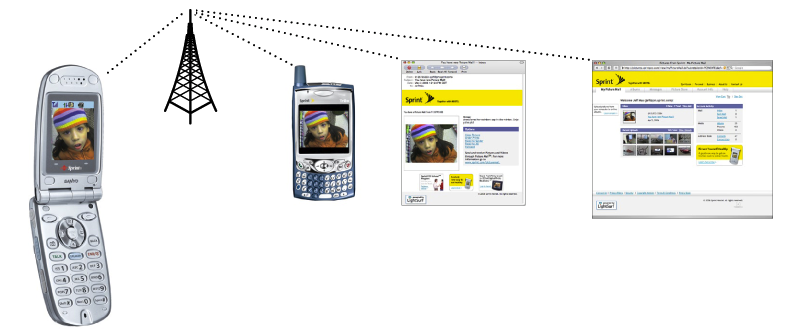 Sprint.com – I defined, designed, managed and supported the top layer of Sprint.com for three years. While the visual design continually changes, the underlying architecture remains essentially unchanged after a decade.