---
IIT Institute of Design 
Since 2009 I have taught various courses at the IIT Institute of Design in Chicago. I currently teach Design Connoisseurship and Introduction to Design. Both courses introduce the history and dynamics of the design field to new designers across all levels of experience, from executive leaders to young designers just starting their careers.
---
CEDIM Master of Business Innovation
Beginning in 2013, I teach Being Unique and Competitive in CEDIM's Master of Business Innovation program in Monterrey, Mexico. The course focuses on generating compelling user experience concepts through prototyping which clearly stand out from the competition and have full business potential.


Class workshops include exploring the Ten Types of Innovation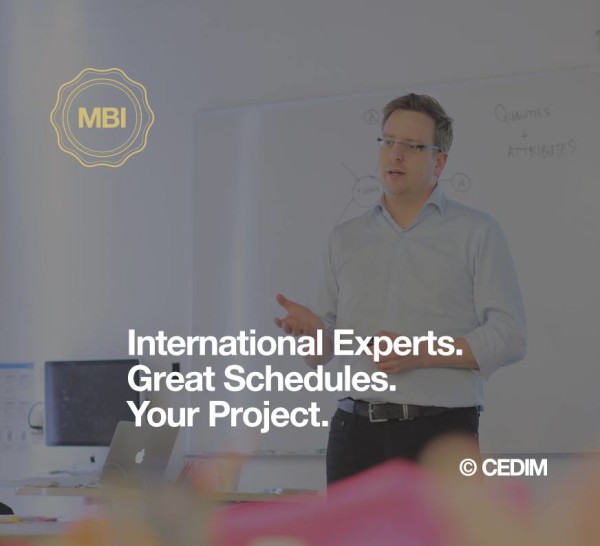 CEDIM often uses professors in marketing materials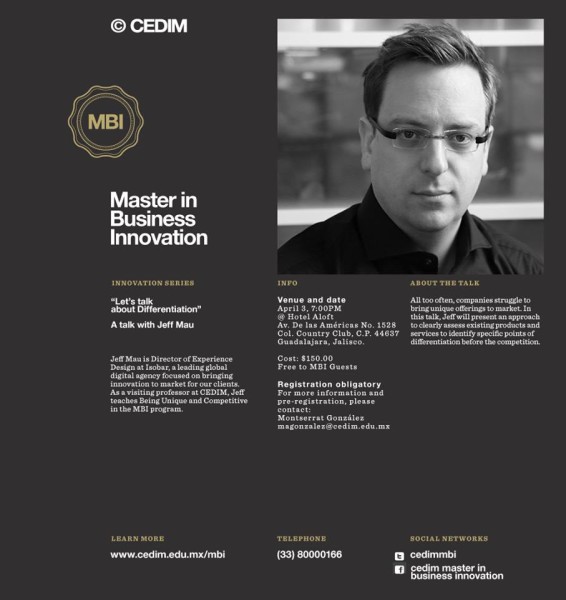 In 2014 I gave a talk about product differentiation while teaching in Guadalajara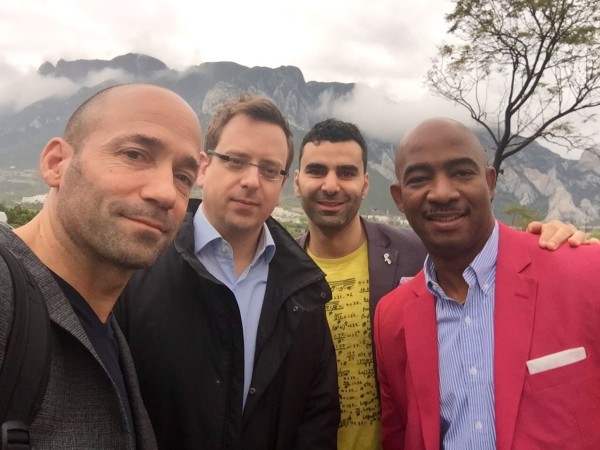 The 2015 teaching crew: Raff Viton, me, Peter Azmi, Everett Darby
---
California College of the Arts
In 2012 I co-taught Design Research in CCA's Graduate Design program with an incredible team of instructors: Andrea Small from Fuseproject, Uday Dandavate from Sonic Rim and Liz Ogbu from IDEO.org.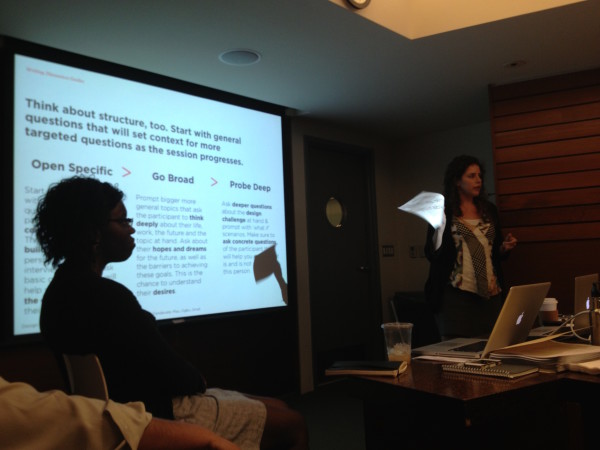 Andrea Small presents on how to approach interviewing users